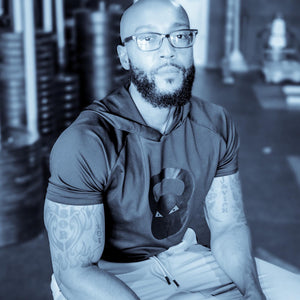 Sole Boss - I Train Your Trainer
When it comes to finding the right physical trainer, there are many options to choose from.  In fact, shake the bag, and you'll be sure to find any number of individuals who claim to be your ticket to a more healthy life.  The challenge becomes finding your way through the fluff, and connecting with a trainer that brings you lasting value.
Meet the Sole Boss.  An Air Force veteran with a track record for delivering impactful and lifelong results, Sole Boss is a Chicago native that is changing lives on purpose in the Tampa Florida market.  Welcoming all body types and ages, Sole Boss will work the excuses right out of you; building a better person that will love who they see in the mirror.  With a commitment to deliver not only physical change to his clients, but also mental and emotional growth as well, it was only a matter of time before Team USA Kickboxing came knocking with interest in bringing Sole Boss on as one of their elite strength and conditioning coaches.
If this is your first time hearing about Sole Boss, we can promise it won't be your last.  Sole Boss and his proven program of high caliber training and development is here to stay.  It's no wonder why he's your favorite trainers, favorite trainer! 
Find Sole Boss on IG @SoleBoss
#WhyIGrind
---